The buying process can be intimidating to both experienced and first-time homebuyers alike - especially when you have to shop around for a new mortgage.
With interest rates at a historic low for some time now, banks and other lenders are providing home buyers several ways to finance their purchase and several choices for repayment. For this reason, it's important to know all your mortgage options before you purchase a home.
So, before you prepare your mortgage application, take a look at the various options below to get a better idea as to what mortgage option will work best for you.
Mortgage Types
Conventional Mortgage
As the most common mortgage (hence the name), the conventional mortgage requires a homeowner to provide a down payment of no less than 20% on the property they are buying. This is a good option to consider while interest rates remain low; you'll be able to place a large amount down against the principal value of the loan, and avoid having to invest in mortgage insurance.
High Ratio Mortgage
If you were to purchase a home for $400,000 with a conventional mortgage, you'd need a down payment of $80,000. For some that want to enter the housing market for the first time, saving up for a down payment is a barrier to homeownership.
Thankfully, homeowners have another mortgage option that will help them purchase a home through a high ratio mortgage. This mortgage allows you to pay as little as 5% for the down payment on your home. This will change the down payment needed for the same home from $80,000 to as little as $20,000.
The trade off in choosing this mortgage is that you'll have to pay for mortgage insurance. This is a legally required premium if you borrow more than 80% of the money needed to purchase your home.
This will increase your costs as you'll be paying for the insurance in addition to the price of your home. However, this is an excellent option if you aren't able to provide a large enough down payment.
To get an idea of how much mortgage insurance will cost you, be sure to use the CMHC Mortgage Loan Insurance Calculator.
Portable Mortgage
This is a great option for current homebuyers looking to purchase a new home. A portable mortgage is one where a bank or lender allows the homeowner to transfer their mortgage from one property to another without having to re-qualify. This could provide significant savings for you, especially if you currently have an excellent mortgage rate and terms.
There can be processing and legal fees associated with transferring your mortgage, but a portable mortgage can still be an excellent option if your lender allows for this. As with anything, always read the terms of the transfer to ensure this option is right for you.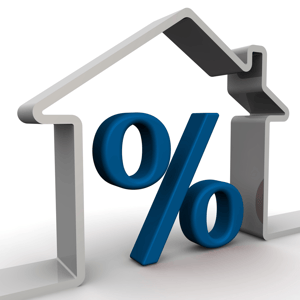 Assumable Mortgage
Popular when interest rates are significantly high, an assumable mortgage allows you to take over the terms of the previous owner's mortgage. This is particularly advantageous if interest rates have increased since the seller applied for their mortgage for the same house.
With interest rates where they are right now, anyone buying a home in the current market should be able to secure a great interest rate, making the need for this type of mortgage minimal.
Vendor Take-Back Mortgage (VTB)
While least likely to be available to homebuyers in Canada's current economic climate, a VTB is another option homeowners can use to entice buyers to their property. This mortgage would allow sellers to provide a loan to the buyer to cover a portion of the purchase.
Like the assumable mortgage, this isn't likely to be a viable option unless there is a significant increase in interest rates over a short period of time.
Paying Your Mortgage
Open and Closed mortgages are no different from the types listed above but rather, speak to how homebuyers pay off their mortgage, as well as determine the specific interest rate they will be charged.
Open Mortgage
This affords you the opportunity to pay any amount towards your mortgage at any time without penalty. An open mortgage also gives you the flexibility to pay your mortgage faster, however, the interest rates tend to be higher, exposing you to more market volatility.
This is a great option for homebuyers that get paid in larger lump sums less frequently throughout the year.

Closed Mortgage
Unlike an open mortgage, a closed mortgage requires the homebuyer to make set payments at set times towards their loan. Homebuyers will benefit from slightly lower interest rates, and will pay less over the long term for this reason.
However, there is little flexibility to refinance or renegotiate your mortgage without paying penalties for doing so, and more restrictions on how much your payments are and when you can make them.
Whether you are buying a home for the first time, or in the process of upgrading your home, there is much to consider with regards to your mortgage. Be sure to speak with your bank or lending institution about options they can provide you as you plan the financing of your new home.