Having the proper insurance is essential to providing you financial security through the protection of your investments and personal property. Purchasing a home is a major investment, which is why it's important to understand the different types of insurance you'll need.
Although often confused as the same thing, mortgage insurance and home insurance are actually two separate types of protection available to you as a homeowner. But what differentiates the two in addressing your insurance needs?
To help you out, we have explained the differences between mortgage insurance and home insurance below.
Mortgage Insurance
Whereas home insurance will protect the home itself, as well as all your possessions within it, mortgage insurance gives you more flexibility in how you pay for your new home.
When you purchase your home, you'll be required to put down a down payment. If you provide a down payment of less than 20%, you'll be required to purchase mortgage loan insurance. Most coverage for mortgage insurance is provided to your lender by the Canada Mortgage and Housing Corporation, which is a premium paid for by your mortgage lender and passed on to you. It protects your lender on the dollar value of your mortgage in case you default on the loan.
So how does that benefit you? Without it, if you can't afford to provide a 20% down payment on your home, it means you won't be able to purchase at all. This is because lenders aren't allowed to provide more than 80% of your home's purchase price in a mortgage loan without this insurance. It allows lenders to take on more financial risk so they can provide you with up to 95% of the money needed to purchase your home while giving them protection in case you default on your loan.
Having said that, if you do pay a 20% down payment, you won't need to purchase mortgage insurance. That means more savings for you if you're able to pay more upfront.
Mortgage Life Insurance
Mortgage insurance is different still from mortgage life insurance, and it's important to understand this distinction as well. Mortgage life insurance protects you directly, in that the remaining amount owing on your mortgage will be paid at the time of your death. This ensures the financial burden isn't passed on to your estate and family members.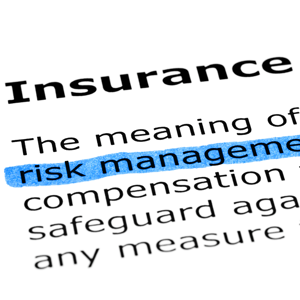 Home Insurance
As mentioned above, home insurance protects your home and possessions in the case of theft, fire, flood or other natural disasters. There are several different types of insurance that are beneficial for various reasons.
Basic
This coverage will only cover you for certain damages specifically listed within your policy, such as fire, tornados, and theft. Homeowners benefit from having to pay lower premiums but will be on the hook to recover losses that aren't listed in their policy.
No Frills
This is typically insurance coverage for homes that don't meet the standards needed for insurance because of physical problems. You'll save some money as this will be cheaper than basic insurance.
Comprehensive Insurance
As the name indicates, this type of insurance will protect your home and everything within it in all situations, unless otherwise stated. Depending on where you're living, you may want to invest in additional coverage that will protect you from other events not already covered, such as a sewer backup or earthquakes.
While this insurance will be more expensive than all others, you'll have peace knowing you're covered no matter what happens.
Broad Coverage
This insurance will provide you with comprehensive coverage of the home itself, but only on named items within your home. This is a great option if you can't afford to pay the comprehensive premiums but still want as much coverage as possible.
Personal Liability
It's a good idea to not only protect your property but also yourself from being found liable because of incidents that occur on your property. For example, if you failed to salt your sidewalk and someone fell and broke their ankle, this coverage would protect you.
Renter's Insurance
If you have a rental property, or someone is renting out a secondary suite in your home, it is a good idea to insist your tenants get this type of insurance. This will protect both of you in the event of a lawsuit and protect all your tenant's belongings in case of loss to theft or fire.
Before purchasing a home, especially if you're a first-time buyer, take the time to find out what various insurance companies will provide and how much those premiums will be. Doing so will give you peace of mind knowing you're properly protected from anything that could possibly happen.