Your home is only as sturdy as the land it's built on, so it's imperative you understand your lot options!
We are one of Edmonton's most trusted developers, now offers individuals wanting to build a brand-new home an innovative way to find the perfect lot before even choosing a specific home builder.
Find Your Lot program allows you to get first access to premium lots in more than 10 different communities in the greater Edmonton area while letting you choose which builder you want to use.
Advantages to Buying Land First
Many people who want to build brand-new homes know it can be a really good idea to lock in their lot first before deciding which builder is best to create their dream home.

Here are a few reasons why getting first access to lots in great communities is a good idea: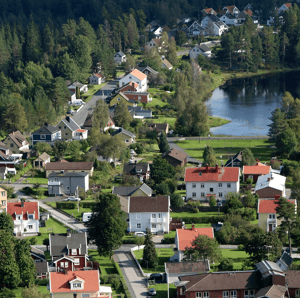 1. The oldest adage in real estate is "location, location, location." By securing a lot first, you've guaranteed your future home will be in a great location. You'll also know exactly where everything is, including schools, recreation areas, health care facilities, shops, entertainment and arts facilities, attractions, transportation routes and services, and any other amenities you need in your neighbourhood.
2. Securing the lot first can save you money. When you choose one of our lots, you can take advantage of the lot purchase terms that give you up to nine months to complete your purchase.
3. You can often get better terms when you apply for loans to buy land and build your home. Depending on a number of factors, banks and lending institutions can often give you a better overall deal on a loan that will cover both the cost of the lot as well as all building expenses.
4. Another great advantage of obtaining your lot first is it will give you greater flexibility when it comes time to building your home. You can shop around for exactly the right builder who will work with you to design every aspect of your home from the materials, architectural style, floor plans, and interior layout.
You can also take prospective builders to walk the lot with you to better appreciate critical aspects of the landscape as well as any unique challenges that will affect the cost and time it will take to build your future home.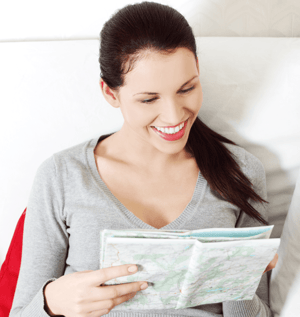 5. By choosing a lot in one of our excellent communities, you'll also know ahead of time exactly what to expect from your future neighbourhood. This can include the type of utilities (for example a sewer system or individual septic system), municipal schedules and fees, local events, local governance, and any local restrictions.
All of the lots available in the Find Your Lot program are in established communities, allowing you to speak with the neighbours about what daily life will be like if you choose to build your new home in that community. Buying a Qualico lot means you get a great piece of land in a community that is exactly right for you.
Qualico Communities
For over 60 years, we are one of Edmonton's most trusted developers. Public lots are now available in these great communities:

To see where all of these communities are located at a glance, refer to our community map.
Find Your Lot program lets individuals seeking to build their own home access to great lots in top communities at excellent prices.
The program allows you to choose a community that's right for you, with the ideal mix of schools, facilities, green spaces, and shopping.
Best of all, when you secure your lot in a Qualico community, you'll have greater flexibility in choosing the right builder to work with you to design and build your dream home.