If you've never lived in a new community with architectural standards and community guidelines, it may initially feel like an unnecessary restriction on your ability to build the home of your dreams.
However, once you understand why these guidelines are in place, you'll realize they are an important factor in improving and protecting the value of your home.
The Purpose of Community Guidelines
Today's planned communities have a vision. Yes, it's true that community guidelines do impose limits on the way homes look and are built, but there's a good reason for their existence. Planned communities are about having a cohesive environment for you to live, work, and play, and a lot of hard work has gone into creating and maintaining a certain atmosphere.
Furthermore, community guidelines do NOT mean that each house is a cookie-cutter exact copy of every other house on the same street. Canadians are proud of their homes, and everyone has the right to express their personality through the way their home is constructed.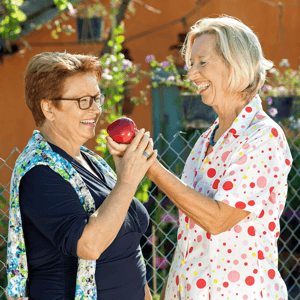 The key to a harmonious balance in any community is to use architectural and other guidelines in just the right way to allow homeowners freedom of expression while still preserving the overall value of the neighbourhood. One of the reasons why you should build early in a new community, though, is even more flexibility in your exterior choices.
The Value of Community Guidelines
When you first move into a new community and are ready to build the home of your dreams, any restrictions may feel "unnecessary". After all, does it really matter if your roof slopes at the "wrong" angle or your garage is considered too big?
Instead of thinking of community guidelines as an arbitrary imposition on your freedom, think of them as protectors of value. Of course, you aren't thinking about selling your brand-new home anytime soon, but one day, you might. What forces are working to preserve and even improve the financial value of your home? Just as you carefully considered the neighbourhood and community before choosing where to live, so too will others consider the value of the community when calculating the value of your home.
The value of a community is also much more than just something that can be measured in dollars and cents. A planned community where each homeowner is contributing to a greater whole creates something larger than the sum of its parts. Seeing familiar architectural styles in a neighbourhood tells a prospective new resident that the locals are working together for a common good. And when you're confident that your neighbours are following the same plan as you are, that builds a sense of collective pride and purpose.
Remember, we all live under a whole collection of federal, provincial, and municipal laws, including building codes. A building code doesn't just keep the occupants of a single house safe, it works towards a collective good. After all, a home that's not up to code could catch fire and endanger an entire neighbourhood. One might even say that community guidelines help you to be a good neighbour.
Mini Cities
On a map, a community may look like just another suburb. But today's planned communities are much more than just a label on a map. They are like complete little "cities", packed with community amenities such as shopping, restaurants, a post office, medical centres, schools, and more. But planned communities offer something that no big city can – that small town feeling where neighbours know one another.
Community guidelines are also in the vanguard of responsible habitats. Trees and green spaces create fresh air and a place for birds and other wildlife to thrive.
In fact, the most important community guidelines are often the ones that you don't see. Things like the sewage system, storm drains, and plants and trees serving as noise barriers are not what most homeowners consider when choosing a community, but they all play an important role. Even such "simple things" as having recreational centres within walking or biking distance from homes helps limit vehicular traffic, noise, and pollution. Parks allow for socialization and walking trails work to help improve the health of every resident who uses them. All of these things help you make the most of your community.
In some ways, community guidelines are just another way to ensure that the entire neighbourhood stays healthy and whole. Guidelines preserve the aesthetic and financial value of homes while also working to ensure that unsightly or potentially dangerous problems are quickly remedied. Architectural and other neighbourhood rules are just one additional layer of guidance along with the familiar federal, provincial, and municipal codes, rules, and laws.
Once you understand the purpose of community guidelines, you'll see them for the tremendous boon that they are. Community guidelines allow each homeowner to build and design their homes according to personal preferences while still ensuring that each new home elegantly blends into a harmonious whole.