The majority of us have a set income. For that reason we are careful on what we spend our money on. Based on our hierarchy of needs and wants, we allocate money for each category. There's a frugal part of us that hesitates on spending money on things that are "new and shiny". At first glance, new homes seem like the opposite of a bargain. They're new, beautiful, and sparkling; why would we want to spend our money on that when we can pay less on a resale home? The truth is, new homes are the better investment. The price tag is a reflection of a much broader picture that you may not be aware of.
It's No Secret
Newly built homes offer something resale houses can never offer: transparency. You will know exactly how your home was built, what's behind the walls, what materials were used, and what hands built it. In addition, if you have questions, you can simply ask the builder. There are no secrets when you're involved in the building process. Not to mention, of course, the control you have in designing how you want your home to look.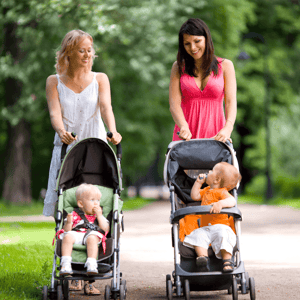 Community Connection
Let's talk communities. New developments are designed with community in mind. Everything from green spaces, playgrounds, and pathways are established with human connection at the forefront. Amenities like schools, shopping centres, and medical clinics are also part of this strategic eco-system that aims to foster well-being for everyone residing there. A great developer creates communities they wholeheartedly believe in.
You're Protected
Aside from seeing the worth of your home increase as the neighbourhood develops over time, there's also peace of mind that comes from the warranties attached to the house. Builders build reputations on workmanship and trustworthiness. Worries about structure failure or shoddy work are easily laid to rest when you consider the after-sale programs and third-party warranties that builders offer.
Save Money in the Long Run
It's also worth examining the wide array of money-saving features new homes come with. Because everything will be new, it is unlikely you'll be needing repairs or replacements in the very near future. Energy-efficiency is another appealing detail considered with every build. With energy-efficient heating and cooling systems, higher levels of insulation, and innovative construction, you are able to enjoy your home and save money at the same time. Who said you can't have the best of both worlds!
When you factor all of these elements, along with the amazing new home designs, advanced measures of safety, easy maintenance of the home, and top-of-the-line building materials, you soon realize that you're actually not going to break the bank. It's true that new homes sometimes have a higher price tag. However, when you look underneath at what you get for that price and do the math, you'll discover that buying new is a sound investment into a bright future.